Happy bufday to ME .. !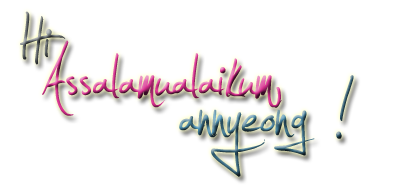 Hi !! u alls..*waving*
Happy birthday to me , happy bufday to me, happy bufday to Sarah Izzati bt Mohd Kasim.. Happy bufday to me ~!
Actually, my bufday is on
31st July
. Ingat k, tarikh tu ! Tarikh keramat tu.. heheh ..
Tapi tak sempat-sempat nak update blog.. almaklumlah, orang busy lah katakan ..
busy lah sangat *
tangan dibahu mata ke atas*
Then, my mom buatkan kek caramel sempena sar pye bufday..
Abaikan saya di situ -,-
Then, masa hari Selasa tu (31stJuly), datang je sekolah .... kawan2 yang baik hati *bodek* kasi me hadiah.. Terharu gila! Thanks korang :*
Ni dari
Fana aka my baby
. comel kan ? Act, ada cerita disebalik hadiah ni .. nak tau?
macam ni , masa tu tangan sar dah penuh bawak hadiah and beg.. Then sar minta tolong kawan sar.Suddenly, hadiah tu jatuh.. bila goncangkan hadiah tu, bunyi macam dolphin dia pecah, lagi sar takut, bila Fana kata benda tu dari kaca. Sentap weyh! Then sar nangis. LOL. K , sar memang senang nangis. Bukan ape, but bila hadiah yang kawan kita kasi, pecah .. padahal belum buka lagi :( Then, Nabilah tolong bukakkan bungkusan tu nak pastikan betul ke hadiah tu pecah. Last2 tak pecah pun --" Dah la masa tu mata sar dah merah, pipi dah basah last2, tak pecah.. memang malu lah >< Hahahaha! xD
See, siap ada kad lagi.. act, sar suka satu ayat dalam kad ni... :D haa, yang mana? fikir-fikirlah sendiri ye !
ni cover dia ><
Next...
Ni pula dari
Illya aka Budak tembam
.. dia memang tembam pun .. haha Lewls . Dia kasi shawl, perfume (
Bvlgary)
then wisel. Act , wisel tu bukan wisel biasa. Tapi masa hari sukan sekolah yang lepas, kitorang berebut wisel tu.. tapi, Illya yang dapat.. then tak sangka pula dia kasi sar masa bufday kan.. Apa2 pun, thanks kawan ! :*
terhatu kot baca ucapan dia nih... Thanks :D
Next...
Ni dari
Nabilah
.. Act, dia kasi sebelum bufday sar , excited ouh dia nak kasi hadiah at sar .. hahaha :D
And I really2 like it.. Sar dah pernah pakai dah pun .. Thanks Nabilah, for this beautiful skirt :*
Next...
Globe ni , Luwin yang kasi.. Sar tak sangka pulak dia nak kasi hadiah kat sar kan.. btw, thanks luwin :)
Pandora's silver bracellet ni aunt sar yang kasi.. sar suka gila2! tengkyu makngah !! :*
Pashmina ni pula, nenek sar belikan. Baru semalam. Dapat-dapat je terus try .. then SS.. tau x ape tu SS? tak payah tau lah >< Nak tgk sar pakai?
ni haa..
Abaikan muka tu.. time tu sar tgh boring kuasa 23456865479.
Apapa pun, sar nak ucapkan jutaan terima kasih kepada insan-insan yang wish sar samada at fb or twitter or F2F dan juga yang sudi kasi sar hadiah sempana hari jadi sar..
Thank youuu so muchh !!!! I'm appreciate it :D
sampai sini jelah post sar kali ni, lama juga sar spend time semata-mata nak buat post ni. Tadi punyalah lama nak tunggu gambar diupload. Bikin tension sajaa.. Assalamualaikum! *waving*