N E W ~~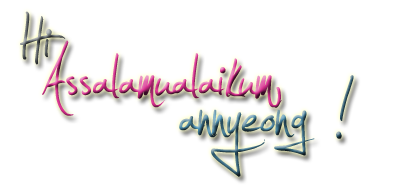 This post is the second post for this day.Boring adalah sebab utama why i post this entry.
Tak tau nak buat ape dah.Memandangkan blog ni pun dah lama x terusik, so I mengambil keputusan untuk membebel kat sini.
Ok, straight to the point. Just nak bagitau korang yang b
log ni dah diedit .. x delah 100% but, ada juga perubahan kan ?. Tema kali ni ialah
Perfect Two
. I choose that theme b'coz i was addicted to
Perfect Two
song by Auburn.
Dat song is really2 cute. And I use the blue, pink, grey and white colour for this theme. Sweet kan ? k, me
puhh-rah-sann.
. ._. Abaikan .
Me ambik masa lama lah jugak semata-mata nak edit benda-benda alah tu.
But , its okay.. b'coz it's one of my hobby :) Header and greeting text tu hasil tangan sar sendiri.
Amacam , ok x? ;) kalau boleh tinggalkan pendapat korang dkt cbox or kat ruang comment ek?
Ouh, penantian me x sia-sia *
cehh,.. ayat x boleh bla*
Baru tadi me dapat text dari dia... yeayeayeayeayeayy! *dancing*
Gembira giloos seyh. x)
Bukan ape, but perasaan rindu membelengu diri . LOL ayat tu amat
menggelikan usus .
*k, me mengarut
Owwwwwwwwkaaaaayyyyyyy........
Sar dah ngantuk..ni je lah buat mse ni bye~
Assalamualaikum ,dear readers :)
.